Measuring Marketing Success
Do you know how to measure marketing success? If not, you're not alone. A lot of business owners struggle with measuring your marketing.
Marketing is a complex beast, and it can be tough to know what to focus on when measuring your marketing.
And… there are a lot of marketing KPIs (Key Performance Indicators) out there.
The good thing to know is that not all of them are created equal.
Some KPIs are more important than others, and it's important to know which ones to focus on.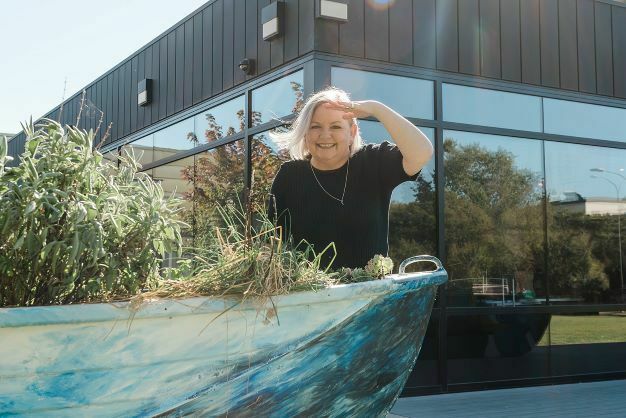 What marketing KPIs should you track
Ideally, you'll be tracking those marketing activities that are most likely to help you achieve your marketing goals.
So what KPIs to track really depends on what your marketing and business goals are.
However, here are some examples of marketing KPIs that provide a good indication of how your marketing is performing.
This is a pretty basic metric, but it's still important. After all, if no one is coming to your website, it's hard to generate leads or make sales. But how do you measure website traffic?
Google Analytics, is a very popular way to measure website traffic. Google Analytics is a free tool that gives you insights into how people find and use your website.
When you know how much website traffic you're getting, you can then look at where that traffic is coming from.
Knowing where your traffic comes from means you can better focus your marketing activities to increase the visitation to your site.
The more visitors to your website, the more leads and sales you can make. And let's face it – increased leads and sales will more than likely be a business goal!
Once people are on your website, you want them to stick around and engage with your content. This can be measured in a number of ways, including time on site, pages per visit, and bounce rate.
Time on Site: This metric measures how long visitors are spending on your website. The longer they stay, the more engaged they are with your content.
Pages per Visit: This metric measures how many pages visitors are viewing during their visit. The more pages they view, the more engaged they are with your website.
Bounce Rate: This metric measures how many visitors are leaving your website after viewing only one page. The lower your bounce rate, the more engaged visitors are with your website.
Website engagement is important because it helps you gauge how well your website is performing and how interested visitors are in your content.
By monitoring website engagement, you can make changes to improve your website and keep visitors coming back for more.
And we know the more someone visits your site, the longer they spend there, the more likely they are to buy from you. 
3. Social media engagement
This is another important metric, especially if social media marketing is a big part of your strategy.
Measuring social media engagement can give you insights into how well your content is performing, how engaged your audience is, and where you might need to make some adjustments.
There are a few different ways that you can measure social media engagement. The most important thing is to define what engagement means for your business.
Once you have a clear understanding of what social media engagement looks like for your company, you can start to look at the different metrics and figure out which ones are most important to track.
And then use that information to guide and create more engaging content that your ideal clients love. Why, because we know the more people engage with your content, the more often they will see your content (thanks to the almighty algorithm priortising content with higher levels of engagement).
And this all helps build that wonderful "know, like, trust" factor which, we all know, increases the likelyhood of purchases, referrals, testimonials, etc etc. (marketing goals right there!!!)
If you're doing email marketing (and you should be) there's one email metric that's often overlooked: email engagement.
Email engagement is a measure of how engaged your subscribers are with your email content. And it can be a valuable metric for understanding the health of your email list.
There are a few different ways to measure email engagement. One way is to look at the number of clicks per email. Another way is to look at the number of email opens over time.
Also llok at how many click on links inside your emails, and how many people unsubscribe from your email list.
All this information gives you great insights into understanding the health of your email list. If you're not measuring it, you're missing out on valuable data that can help you improve your email marketing. So start measuring email engagement today!
This is one of the most important marketing KPIs, because it's a direct indicator of sales.
If your marketing efforts are generating leads, then you're on the right track. But how do you measure lead generation?
You can track the number of leads that your sales team generates, as well as the number of new leads that come in each month.
Tracking the number of leads that you generate each month will give you a good idea of whether your lead generation efforts are increasing or decreasing over time.
Lead generation is essential to success in sales. By tracking and measuring your lead generation, you can ensure that your marketing efforts are paying off and that your sales team is meeting its goals.
Once you've generated some leads, it's important to track your conversion rate. This is the percentage of leads that actually become clients.
It's easy to calculate your conversion rate. Simply take the number of leads that you've generated and divide it by the number of clients that you've acquired.
For example, if you generated 100 leads last month and converted 20 of them into clients, your conversion rate would be 20%.
While conversion rate is important, it's also important to keep in mind that not all leads are created equal. Some leads are simply more qualified than others and are more likely to convert.
Additionally, the conversion rate will vary depending on the stage of your sales cycle.
For example, if you're just starting out, your conversion rate is likely to be lower than if you've been in business for a while.
The key is to track your conversion rate over time and to focus on improving it.
Focus on what's important to your business
These are just a few examples of marketing KPIs that you can track. The important thing is to focus on the KPIs that are most important to your business.
If you're not sure where to start, ask yourself what you want to achieve with your marketing efforts. Do you want to generate more leads? Increase website traffic? Improve your conversion rate? Once you've answered these questions, you'll have a better idea of which KPIs to focus on.
If you're still not sure which KPIs are most important to your business, feel free to reach out to me. I'm happy to help!