Using Instagram story polls
We all love Instagram right! It's easy to use, it lets you customise your feed so it reflects your brand, and there are 1 billion people using it every month.
One of our favourite things about Instagram is how easy it is to use story polls.
Let's start with why you should use story polls.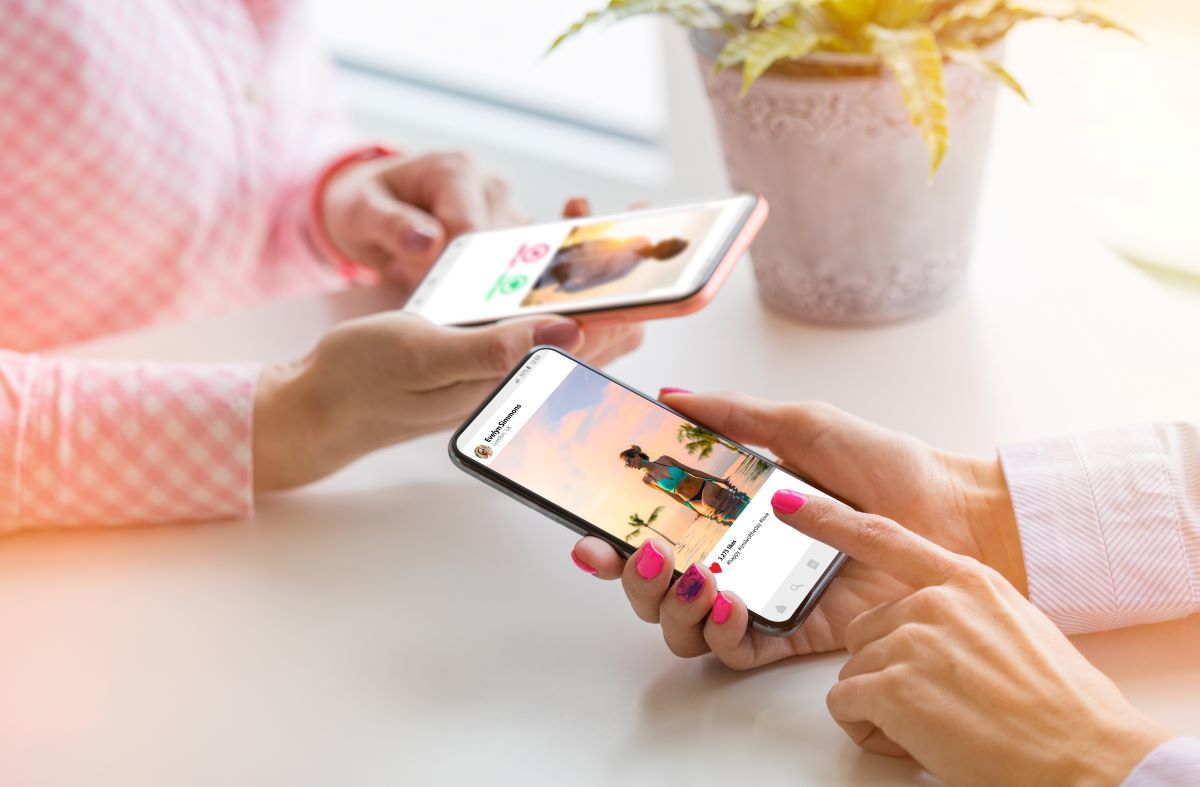 Why you should use Instagram story polls
It's a really easy way to get people to engage with your brand.

You can ask just about anything to see what your customers think about your products or services

You get to better understand what your customers want

You can show that you actually listen to your customers. Note, this means sharing the results of your polls and taking action based on the poll results
So now you know why you should use story polls. What next?
Well, you really want to create story polls that people want to participate in. So, here are some examples of the types of story polls you can do.
Types of Instagram story polls
Compare two of your products or services
Find out if one of your products or services liked more.
Put two of them in a story poll to find out your customers prefer one over the other. ​
​You can create more engagement and get more insights by asking for more feedback based on the responses you receive. For example, share the story poll results and ask people why they prefer A over B.
Get help with decision making
This kind of story poll helps build more engagement for your brand and gives your audience a sense of significance that their views are being heard.
You can ask for opinions for things like:
what content people want to see

the type of freebies or giveaways people like

how often people prefer to receive your newsletter

what time everyone would prefer to tune in to your podcast

how your leads would like to be contacted like by email or SMS
Create a contest
You can use story polls to run contests. For example, post a contest question as a poll, and reward the right answers.
This will create positive engagement with people and build brand recognition and recall.
Remember though, you may get some people who answer just for the freebie, and they may not be fully engaged with your business, products or services. Using relevant #hashtags can help alleviate this as well as helping you get discovered on Instagram..
Use your #hashtags
One of the key features that make posts and Stories discoverable are hashtags.
You want people who aren't following you already to discover your stories and your poll. And the best way to that is use hashtags.
Hashtags can help people search for a catchphrase, theme, brand name, or a trend. It's worth the time to do some Insta-stalking and find the popular hashtags that your followers, customers and target market use. And then use them in your Instagram Stories.
For instance, if you're posting a poll asking people which shoe they prefer, you can add #shoeaddict to your Poll, before launching it.
The hashtag will be auto-populated. That means when people search Instagram using #shoeaddict that your story (if your profile is set to public) will be available for them to see. Note, people will also see posts and stories from all over the world that are using the same hashtag.
By the way, #shoeaddict has 2.4M posts – there are lots of shoe lovers out there for you to reach.
Saving your story polls
Polls, like any other stories, can be saved and used in the highlight reel on your profile.
This is a great way for people to see the kind of content your profile has, even after the story expires.
What are you waiting for. Go forth and poll and see what your customers and target market tell you.
If you need help managing your Instagram account, book a free, no-obligation catch up with us. We'd love to help